It was this wonderful wallpaper by Linden that inspired our first blog post, we love the detailing. It has a quirky yet sophisticated look and the pale green, mountainous backdrop softens the look and would allow you to go bold with your decor. 
We have curated a small collection around the wallpaper which we think compliments the design perfectly. The decorative pieces create interest and the red Persian rug adds warmth.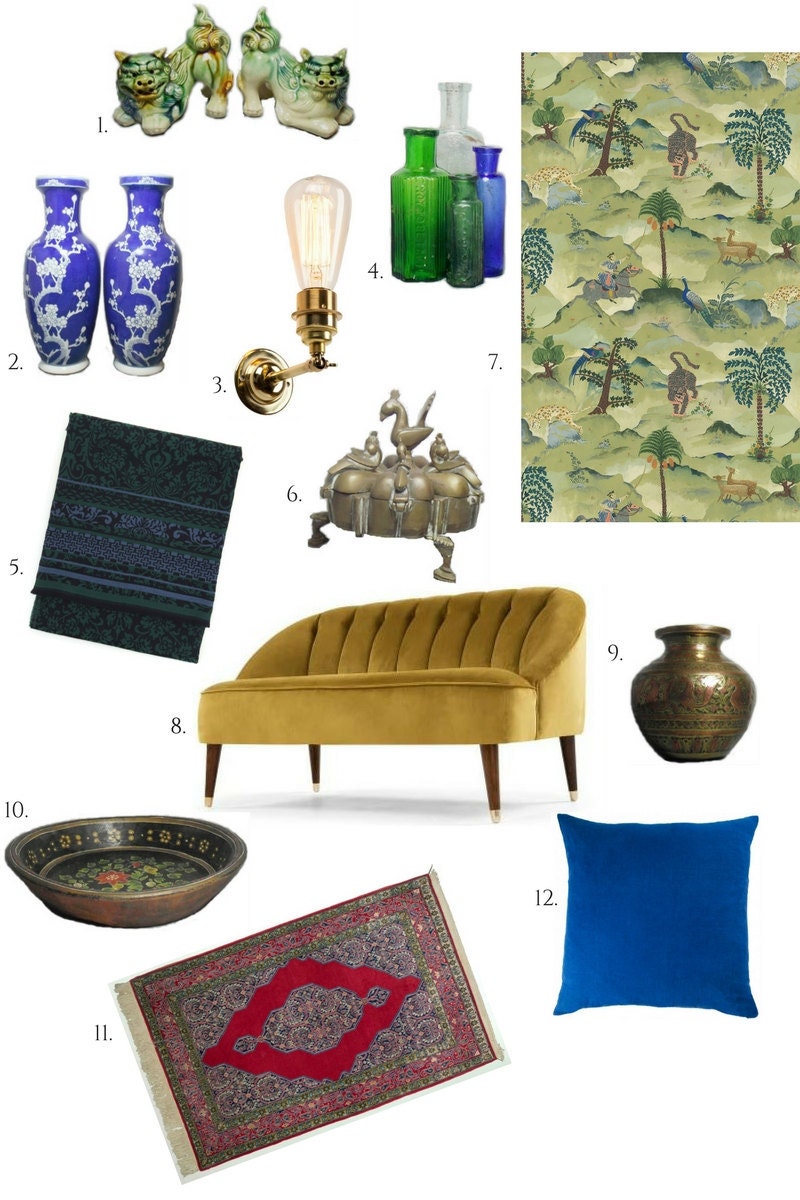 1. Pair of vintage Chinese foo dogs £20 from Suki and Polly.
2. Pair of vintage pair of Chinese porcelain vases with a prunus design £280 from Suki and Polly.
3. Industrial wall light by Old School Electric £85 availale at Heal's.
4. Set of antique glass poison bottles £48 from Suki and Polly.
5. Green Aurelia wool throw £295 by Liberty.
6. Antique brass spice box with peacock £110 from Suki and Polly.
7. Wallpaper from the Fable collection by Linwood in the Aesop design. 
8. Margot sofa in Antique Gold Velvet £499 from Made.com.
9. Antique 18th century Ganga Jumna lota vase £495 from Suki and Polly.
10. Antique Indian dough bowl with painted flowers £120 from Suki and Polly.
11. Qum rug £1650 from Bakhtiyar. 
12. Linen square cushion cover in Mediterranean blue £50 from The Conran Shop.